Postdoctoral Researcher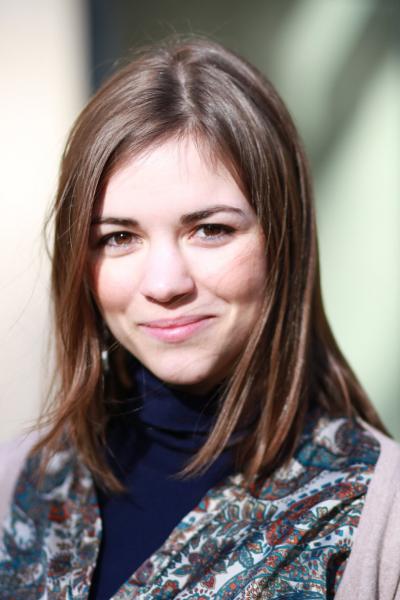 Links
E-mail: agui01@mail.bbk.ac.uk
Twitter: @annagui86
Blog: http://www.baby-brains.com
Research: http://www.brainview.org/, http://www.staars.org/gbasis
Supervisors
Prof. Mark Johnson
Dr. Emily Jones
Dr. Emma Meaburn
Research Interests
My PhD is part of the Brainview European Training Network (http://www.brainview.org) and aims to test whether early atypicalities in social attention are involved in the causal pathway leading to the emergence of autism traits. To really understand the mechanisms underlying the development of social difficulties in Autism Spectrum Disorder (ASD) I am investigating:
1) Whether the brain response to social stimuli is altered before the emergence of any behavioural symptom in infants who will develop ASD.
To this end, I used multi-channel EEG to look at early neural correlates of social attention engagement, such as Event Related Potentials and microstates, in infants at familial risk for Autism Spectrum Disorder, who participated in the British Autism Study of Infant Siblings (BASIS http://www.basisnetwork.org).
2) Whether these early brain atypicalities are followed by atypical social attention behaviour and ultimately lead to socialisation difficulties.
A pathway analysis on the same cohort, combining EEG, eye-tracking and behavioural data collected at several time points between 6 and 36 months, will help us to answer this question.
3) To what extent social attention is influenced by the same genetic factors involved in the development of ASD.
I coordinated the BASIS - Genome project (gBASIS, http://www.staars.org/gbasis), collecting DNA, RNA, a social attention task and behavioural questionnaires from all the family members of children with ASD. This rich and valuable dataset allows us to investigate genetic and epigenetic contributions to social attention skills and autism traits, to understand more about the biology underlying differences in developmental trajectory in individuals at familial risk for ASD. 
Education
PhD Psychology
Centre for Brain and Cognitive Development, Birkbeck College, University of London. 2015 - present
MSc Cognitive Neuroscience 
University of Trento, Italy. 2013 - 2015
Ist level Masters in Child Rehabilitation and Research Methodology
University of Modena and Reggio Emilia, Ital. 2011-2013
BSc in Neurological and Psychomotor Approach Therapy
University of Padova, Italy. 2005-2008
Research Posts
Visiting Scholar
Geschwind Lab, University of California Los Angeles, USA. - Oct-Dec 2017
MSc Internships
Donders Institute for Brain, Cognition and Behaviour, Nijmegen, the Netherlands. Mar – Jun 2015
Laboratoire de Psychologie de la Perception, Paris Descartes, France. Sept 2014-Jan 2015
Scholarships and awards
Marie Sklodowska-Curie (European PhD studentship) - 2015-2018
Merit Award - University of Trento – a.y. 2014/2015
Opera Universitaria (Italian MSc studentship) - 2013-2015
Presentations
03/07/2018 - Is social attention involved in the causal pathway to Autism Spectrum Disorder?, Centre for Brain and Cognitive Behaviour, Birkbeck College, London, UK.
11/05/2018 - Neural sensitivity at 8 months predicts ASD-outcome and social behavior at 3 years, INSAR 2018 Conference, Rotterdam, the Netherlands.
20/12/2017 - Genetic, familial and epigenetic contributions to social attention in infants with emerging Autism Spectrum Disorder, Geschwind Lab - UCLA, Los Angeles, USA.