PhD Student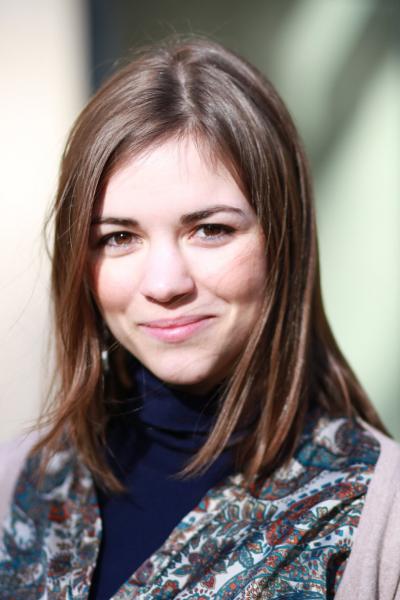 Supervisors
Prof. Mark Johnson
Dr. Emily Jones
Dr. Emma Meaburn
Research Interests
After her Bachelor degree in Neurological and Psychomotor Approach Therapy at the University of Padova (Italy), I worked for five years as a therapist with children with neurological and sensorial problems at the Robert Hollman Foundation, a rehabilitation centre in Padova. My experience with children with various developmental delays motivated me to devote my career to the study of the neural mechanisms underlying behavioural differences in the children's development.
Consequently, I attended the international MSc in Cognitive Neuroscience at the University of Trento (Italy). During the second year of my master's program I served an internship at Universite´ Paris Descartes (France), where I conducted the study for my master's thesis concerning the development of the use of geometry in typically developing children.
I was fortunate to be chosen by Prof. Mark Johnson and Dr. Emily Jones for a PhD which is part of the Brainview pan-European Innovative Training Network project. My focus is on epigenentics of attention in children at risk for neurodevelopmental disorder. Thanks to the co-supervision of Dr. Emma Meaburn, I will be investigating the association between DNA methylation changes and behavioural/electrophysiological measures reflecting different developmental trajectories of visual attention in children at risk for autism.
Education
PhD Psychology
Centre for Brain and Cognitive Development, Birkbeck College, University of London
2015 - present
MSc Cognitive Neuroscience 
University of Trento, Italy
2013 - 2015
Ist level Masters in Child Rehabilitation and Research Methodology
University of Modena and Reggio Emilia, Italy
2011-2013
BSc in Neurological and Psychomotor Approach Therapy
University of Padova, Italy
2005-2008
Scholarships and awards
Marie Sklodowska-Curie (European PhD studentship) – 2015-2018
Opera Universitaria (Italian MSc studentship) – 2013-2015