PhD Student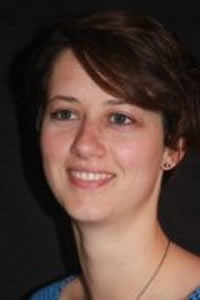 Supervisors 
Prof. Mark Johnson
Dr. Emily Jones 
Research interests
I am interested in the neural mechanisms of developmental disorders and how these mechanisms are related to behavioural aspects of the disorders. My PhD project aims to investigate functional connectivity in young infants with a risk for autism. I focus on the developmental trajectory of functional connectivity in autism, how functional connectivity might be related to behavioural aspects of autism, and different methods to measure functional connectivity. To this end I use EEG and behavioural measures. I am also involved in testing in the STAARS project.
This PhD project is part of the BRAINVIEW ETN.
This work has been supported by a grant from the European Community's Horizon 2020 Program under grant agreement n° 642996 (BRAINVIEW). Website: www.brainview.org
Education 
PhD Psychology 
Centre for Brain and Cognitive Development, Birkbeck College, University of London, United Kingdom
July 2015 – present
MSc Cognitive Neuroscience 
Radboud University Nijmegen, the Netherlands
September 2012 – 2014
BSc Psychology
Radboud University Nijmegen, the Netherlands
2009 - 2012
Research Posts
Research Assistant 
Donders Institute for Brain, Cognition and Behavior and Baby Research Center, both in Nijmegen, the Netherlands
September 2014 – July 2015
Publications
Meyer, M., Bekkering, H., Haartsen, R., Stapel, J., & Hunnius, S. (2015). The role of action prediction and control for joint action in joint action coordination in toddlers. Journal of Experimental Child Psychology, 139, 203-220.
Links
Email: rhaart01@mail.bbk.ac.uk
LinkedIn: https://uk.linkedin.com/in/rianne-haartsen-05ab79a5