News
ToddlerLab Crowdfunding!!! -- UPDATE
Our crowdfunding campaign for our new ToddlerLab launched today.  We are thrilled to be raising funds to support its innovative and cutting edge mobile technology labs:
https://birkbeck.hubbub.net/p/toddlerlab/
https://www.youtube.com/results?search_query=birkbeck
--- UPDATE ---
The campaign is now finished! For more details and updates throughout this new project go here or follow us on social media.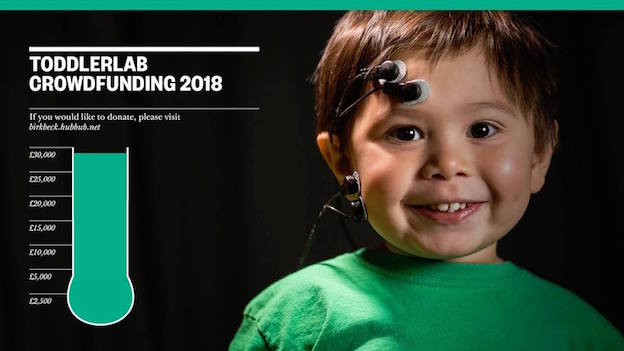 Symposium in honour of Annette Karmiloff-Smith
Understanding children's cognitive development – past, present and future
27-28 March 2018
For recordings of select speakers click here.