Events
Below is a list of the events in CBCD.
You can also see
past events
.
Prof Emily Jones on Woman's Hour
24.03.2020
Struggling to work from home while taking care of your children at the same time? Listen to our very own Prof Emily Jones for tips and advice! Click here to listen from about 45:00.
Show your support on World Down Syndrome Day: March 21st
This Saturday, March 21st is World Down Syndrome Day. From the CBCD we wanted to show our support and help raise awareness by joining Down Syndrome International's Lots of Socks campaign. Post your multi-coloured socks on social media and tag the following: #LotsofSocks #WorldDownSyndromeDay #WDSD2020 #DSAwareness #DownSyndrome  #extrachromosome21 #T21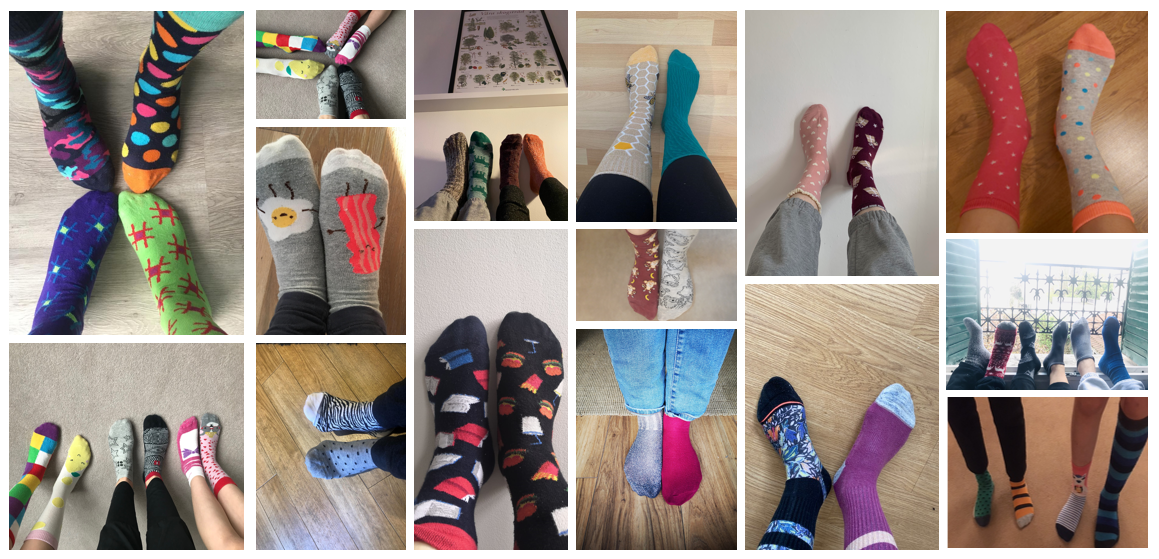 100 YEARS OF UNIVERSITY OF LONDON LECTURE SERIES
Our very own Dr Iroise Dumontheil is giving a lecture on using educational neuroscience for science/maths achievement in primary school as part of the Birkbeck 100 years of joining the University of London celebratory events. These are held on the theme of "opening education" thus showcasing Birkbeck's unique commitment to access and excellence. For more details and to book your tickets click here. 
When: 11 February 2020, 18:00 — 19:00 with a drinks reception afterwards 
Venue: Birkbeck Clore Management Centre, B01 
Everyone is welcome! 
CBCD 21st Anniversary Conference
This past weekend we celebrated 21 (!) years of the CBCD with a 2-day conference. There were talks by former and present members of the CBCD who are now all over the world. Read Annie Brookman-Byrnes fantastic article to learn more about the conference and the broad range of science that the CBCD has been involved in in the past two decades.
We will soon be uploading videos of all the talks from our CBCD 21st Anniversary event, for a full schedule of the event please click here.
We are looking forward to 21 more years of exciting developmental science! 

Symposium in honour of Annette Karmiloff-Smith
Understanding children's cognitive development – past, present and future
27-28 March 2018
For recordings of select speakers click here.
CBCD Seminar Series Timetable