Who we are
The Centre for Brain and Cognitive Development (CBCD) was founded in 1998 at Birkbeck, University of London and is directed by Professor Denis Mareschal. It has grown steadily and is now internationally recognised as one of the leading centres of its kind in the world.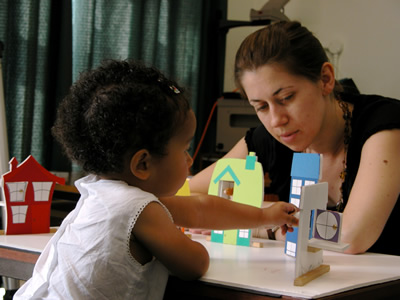 The work of CBCD members is characterised by its use of converging methods (behavioural testing, eye tracking, ERP, EEG, optical imaging, EMG, computer modelling, functional and structural MRI), and by its theory-driven programmes of empirical research on visual, cognitive, and language development in human infants, children and adults.
The work undertaken at CBCD is only possible through the generous support of our many funders, Birkbeck and the numerous families and children who have volunteered their time.