Postdoctoral Researcher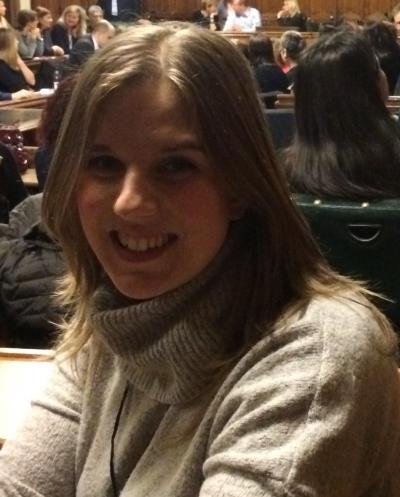 Research interests:
My primary research interest is to examine the development of infants who are both typically developing and those who experience atypical development. In particular, I am interested in looking at how early neurocognitive, environmental and familial risk factors contribute to the development of a range of mental health outcomes. I am also interested in exploring the early roots of social and emotional development in children.
Email: b.milosavljevic@bbk.ac.uk
Curriculum Vitae:
I completed my PhD at the Institute of Psychiatry, Psychology and Neuroscience at King's College London in 2017. As part of my PhD, I worked on the British Autism Study of Infant Siblings (BASIS), following up the first cohort of infants at-risk for Autism Spectrum Disorder (ASD) at school age. My focus was to investigate the development and correlates of co-occurring anxiety symptoms within this group.
I am currently a postdoctoral researcher on the BRain Imaging for Global HealTh (BRIGHT) project. BRIGHT is a longitudinal study that is following infants in the Gambia and the UK from birth to 24-months of age. The aim of this study is to establish brain function-for-age curves in these settings to investigate the impact that malnutrition and other issues related to living in a low-resource context may have on infant development. My focus within this study is to examine child behavioural development, parent and child interaction styles and general psychological wellbeing in these two settings.
Publications:
Milosavljevic, B. and Vellekoop, P. and Maris, H. and Halliday, D. and Drammeh, S. and Sanyang, L. and Darboe, M.K. and Elwell, C. and Moore, S.E. and Lloyd-Fox, Sarah (2019) Adaptation of the Mullen Scales of early learning for use among infants aged 5-24-months in rural Gambia. Developmental Science , e12808. ISSN 1363-755x. (In Press)
Shephard, Elizabeth and Bedford, R. and Milosavljevic, B. and Gliga, Teodora and Jones, Emily J.H. and Pickles, A. and Johnson, Mark H. and Charman, T. (2018) Early developmental pathways to childhood symptoms of attention-deficit hyperactivity disorder, anxiety and autism spectrum disorder. Journal of Child Psychology and Psychiatry , ISSN 0021-9630.
Salomone, E. and Shephard, Elizabeth and Milosavljevic, B. and Johnson, Mark H. and Charman, T. (2018) Adaptive behaviour and cognitive skills: stability and change from 7 months to 7 years in siblings at high familial risk of Autism Spectrum Disorder. Journal of Autism and Developmental Disorders , ISSN 0162-3257. 
Milosavljevic, B., Shephard, E., Happé, F. G., Johnson, M. H., & Charman, T. (2017). Anxiety
and Attentional Bias to Threat in Children at Increased Familial Risk for Autism Spectrum
Disorder. Journal of Autism and Developmental Disorders, 1-14, doi:10.1007/s10803-016-3012-
1.
Shephard, E., Milosavljevic, B., Pasco, G., Jones, E.J., Gliga, T., Happé, F.G., Johnson, M.H.,
Charman, T., & The BASIS team (2016). Mid-childhood outcomes of infant siblings at familial
high-risk of autism spectrum disorder. Autism Research. doi: 10.1002/aur.1733.
Milosavljevic, B., Carter Leno, V., Simonoff, E., Baird, G., Pickles, A., Jones, C.R.G., Erskine,
C. Charman, T., & Happé, F.G. (2016). Alexithymia in adolescents with autism spectrum disorder:
It's relationship to internalising difficulties, sensory modulation and social cognition. Journal of
Autism and Developmental Disorders, 46(4), 1354-67. doi:10.1007/s10803-015-2670-8.
Zebrowitz, L.A., Franklin, R.G., Boshyan, J., Luevano, V., Agrigoroaei, S., Milosavljevic, B., &
Lachman, M (2014). Older and younger adults' accuracy in discerning competence and health in
older and younger faces. Journal of Psychology and Aging, 29(3), 454-468. doi:
10.1037/a0036255
Percac-Lima, S., Milosavljevic, B., Oo, S.A., Marable, D., Bond, B. (2011). Patient navigation to
improve breast cancer screening in Bosnian refugees and immigrants. Journal of Immigrant and
Minority Health, 1557-1912, 1-4. doi: 10.1007/s10903-011-9539-5.