PhD Student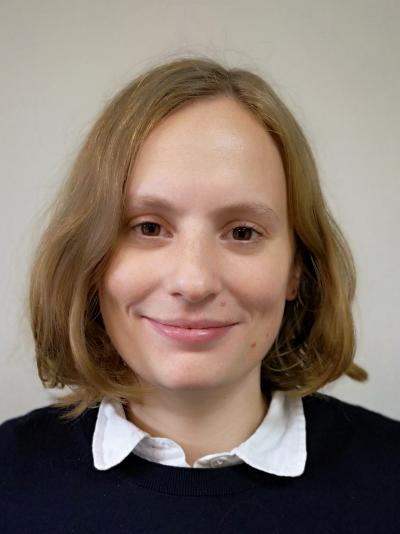 Research Interests
My PhD project will involve an innovative industry-academia collaboration with Mindwave Ventures. My research will focus on identifying developmental trajectories of infant neurocognitive development. A major challenge for infant research is the rapid pace of infant development and the large time and financial costs of lab assessments. I will develop a smartphone app which would deliver frequent, home-based, assessments. The app would provide fine-grained longitudinal "big data", which I will utilise in investigations of inter-individual and intra-individual variation in developmental milestones over infancy.
Supervisors
Prof. Angelica Ronald (Birkbeck)
Prof. Pasco Fearon (UCL)
Kumar Jacob (Mindwave Ventures, Industrial supervisor)
Funding
MRC iCASE studentship, UCL-Birkbeck MRC Doctoral Training Partnership
Education
PhD in Psychology, Centre for Brain and Cognitive Development, Birkbeck College, University of London, UK (2019 – present)
MSc Educational Neuroscience, Birkbeck and the UCL Institute of Education, (2014-2015)
BSc Psychology, Sussex University (2008-2011)
Publications
Bowler, A., Habicht, J., Moses-Payne, M., Steinbeis, N., Moutoussis, M., & Hauser, T. U. (Submitted). Look up what you cannot solve in your mind! Children increase information gathering to counteract imprecise planning abilities.
Farran, E. K., Bowler, A., Karmiloff-Smith, A., D'Souza, H., Mayall, L., & Hill, E. L. (2019). Cross-Domain Associations Between Motor Ability, Independent Exploration, and Large-Scale Spatial Navigation; Attention Deficit Hyperactivity Disorder, Williams Syndrome, and Typical Development. Frontiers in Human Neuroscience, 13. https://doi.org/10.3389/fnhum.2019.00225
Farran, E. K., Bowler, A., D'Souza, H., Mayall, L., Karmiloff-Smith, A., Sumner, E., Brady, D., & Hill, E. L. (in Press). Is the motor impairment in Attention Deficit Hyperactivity Disorder (ADHD) a co-occurring deficit or a phenotypic characteristic? Advances in Neurodevelopmental Disorders
Bach, D. R., Moutoussis, M., Bowler, A., NSPN Consortium, & Dolan, R. J. (2020). Predictors of risky foraging behaviour in healthy young people. Nature Human Behaviour. https://doi.org/10.1038/s41562-020-0867-0
Conference Presentations
Bowler, A., Karmiloff-Smith, A., Hill, E. A., D'Souza, H., Mayall, L., & Farran, E. (2017, June). Motor skills in Children with ADHD and Typical Development. Presented at the Neurodevelopmental Disorder Annual Seminar, Kingston University, London.