PhD Student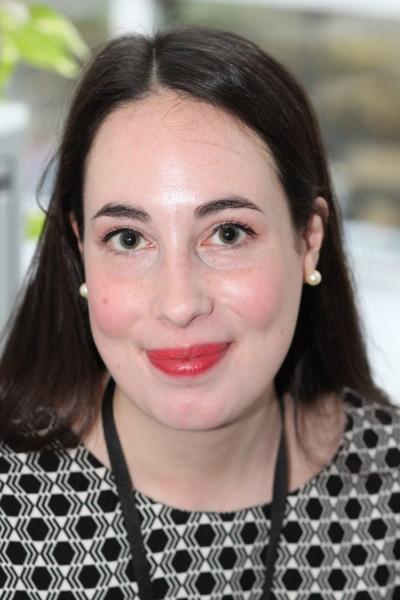 PhD Student/Graduate Teaching Assistant
Centre for Brain and Cognitive Development
Department of Psychological Sciences
Birkbeck, University of London
London WC1E 7HX
Phone: +(44) 0207 079 0896
Email: epicca01@mail.bbk.ac.uk
Supervisors
Prof. Mark Johnson
Dr. Teodora Gliga
Research interests
My research interests revolve around understanding the neurocognitive and behavioral mechanisms that, dynamically interacting with genetic and environmental factors, drive variability in the developmental trajectory throughout infancy and childhood. I am particularly interested in the early development of basic sensory functions supporting information sampling and their cascading effects on perceptual and socio-cognitive learning. This interest spans both typical and atypical development: accordingly, I believe that neural, cognitive and behavioral investigations of antecedents preceding the onset of observable symptomatology may help in unraveling shared/unshared developmental pathways.
My research questions centre on the following topics:
Nature and role of the interplay between bottom-up mechanisms (low level sensory precision) and top-down mechanisms (high level contextual expectancy) in supporting the early development of perceptual and socio-cognitive learning in infants at familial risk of developing ASD, ADHD and infants without a familiy history of neurodevelopmental disorders;

Neurophysiologically plausible scheme explaining this hierarchical message passing interplay in typical cohorts and possible early markers of its aberrations in infants at familial risk of developing ASD and ADHD;
My research methods are neural techniques (EEG-ERPs) and behavioral techniques (eye-tracking and behavioral assessment scales).
Research experience
Research Assistant at the Centre for Brain and Cognitive Development (June 2016 – October 2016)
Research project: "A retrospective study linking subcortical auditory processing in childhood to
early language development in infancy"
Topic: Investigation of subcortical organization and temporal dynamics of auditory processing mechanisms in childhood and their linkage to early language development in infancy
Supervisors: Prof. Denis Mareschal, Dr. Teodora Gliga, Dr. Adam Taylor Tierney
Visiting Research Assistant at the Centre for Brain and Cognitive Development (November 2015 – October 2016)
Research project: "Studying ASD and ADHD risks in siblings"
Topic: Investigation of cortical organization and temporal dynamics of basic sensory-perceptual mechanisms in infant siblings of children diagnosed with ASD and ADHD
Supervisors: Prof. Mark Johnson & Dr. Teodora Gliga
Visiting Research Assistant at Harvard Medical School – Labs of Cognitive Neuroscience (May 2015 – September 2015)
Research project: "The development and the neural bases of emotion processing"
Topic: Investigation of cortical organization and temporal dynamics of emotion processing mechanisms elicited by socially salient stimuli (faces) in the first 3 years of life
Supervisor: Prof. Charles Nelson    
MSc Student /Research Assistant (June 2014 – May 2015)
Research project: "The emergence of cortical specialization for agency perception: a neuroconstructivistic approach"
Topic: Investigation of cortical organization and temporal dynamics of visuospatial attentional orienting mechanisms triggered by socially salient stimuli (biological motion) in neurotypical adult and infant populations
Supervisor: Prof. Francesca Simion
Teaching Experience
Graduate Teaching Assistant at Birkbeck, University of London (October 2016-Present)
Academic activity: Teaching activity for BSc and MSc students in Psychology carried out at Birkbeck, University of London
Academic areas: Advanced Research Methods
Technical Experience
(October 2016-Present)
Technical activity: EEG (EGI System) Babylab management (liaise with me if you have any technical queries)
Education
Birkbeck, University of London (London, UK)
Doctor of Philosophy (PhD), Developmental Cognitive Neuroscience, 2016-Present
University of Padova, (Padova, IT) - Distinction
Master of Science (MSc), Cognitive Neuroscience and Clinical Neuropsychology, 2013-2015
University of Bergamo, (Bergamo, IT) – First Class Honours
Bachelor of Science (BSc), Clinical Psychology, 2010-2013
Awards
-Visiting research assistantship scholarship in the field of Developmental Cognitive Neuroscience awarded by the European Commission for Training and Education (2015-2016)
-MSc studentship offered by the Bim Oglio Foundation based on academic standing (2013-2015)
-BSc graduation award offered by the University of Bergamo based on academic standing (2013)
Conference presentations
Piccardi, E.S., Lunghi, M., Simion, F., Visuo-spatial orienting triggered by biological motion direction: ERP evidence from 6-month-old infants:
-XXIV Biennal Meeting of the International Society for the Study of Behavioral Development (ISSBD, 2016), Vilnius (Lithuania);
-V Edition Rovereto Conference on Cognition and Evolution (CogEvo , 2016), Trento (Italy);
-XXIX National Congress on Developmental Psychology (AIP, 2016), Padova (Italy);
-I Lancaster Conference on Infant and Child Development (LCICD, 2016), Lancaster (United Kingdom);