PhD Student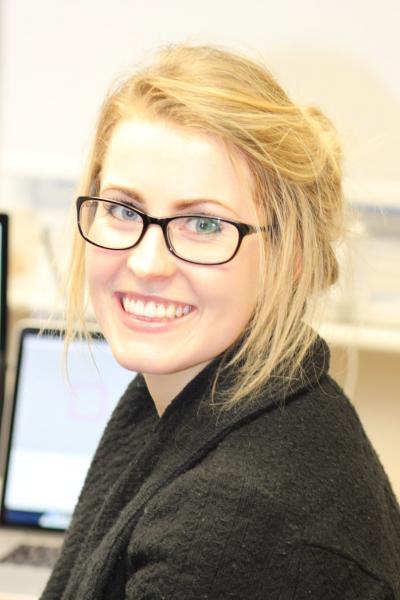 Research Interests
Certain genetic syndromes, like fragile x syndrome and Down syndrome, are associated with elevated rates of autism. However, the nature of these 'syndromic' forms of autism remain poorly understood. Autism in the general population is associated with certain underlying cognitive and neurophysiological characteristics. Under the supervision of Professors Annette Karmiloff-Smith and Michael Thomas, I am investigating whether children exhibiting syndromic forms of autism demonstrate these same characteristics using eye tracking and electroencephalography (EEG) methods. If they do, we will have support for the application of autism intervention programs to high risk genetic syndrome groups. If not, we will have insight into the nature of syndromic autism profiles, illuminating the complex heterogeneity, both clinical and aetiological, that is associated with this neurodevelopmental disorder.
My doctorate research is supported by the Economic and Social Research Council (ESRC). Website: www.esrc.ac.uk/funding
Education
PhD Psychology
Centre for Brain and Cognitive Development, Birkbeck College, University of London, UK
 2015 - present
MSc Applied Paediatric Neuropsychology 
Institute of Child Health, University College London, UK
2014 - 2015
Mainstream Primary School Teacher
Scoil Mhuire Gan Smál, Carlow, Ireland
2013 - 2014
BSc in Primary Education and Psychology 
University of Limerick, Ireland
2009 - 2013
Publications
Glennon, J. M., Thomas, M. S. C., & Karmiloff-Smith, A. (In review). Syndromic autism: Causally of descriptively similar to non-syndromic autism?
Glennon, J. M., Weiss-Croft, L., Harrison, S., Cross, J. H., Boyd, S. G., & Baldeweg, T. (2016). Interictal epileptiform discharges have an independent association with cognitive impairment in children with lesional epilepsy. Epilepsia. doi:10.1111/epi.13479