PhD Student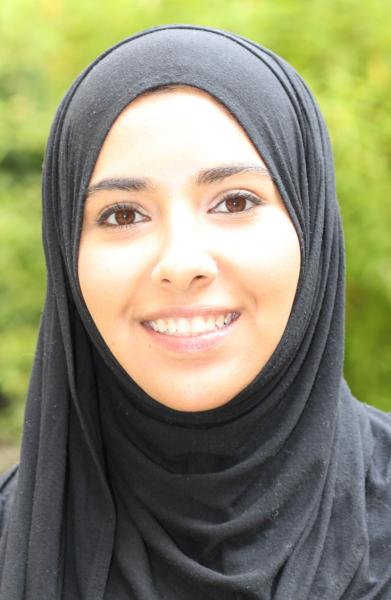 Supervisors
Professor Mark Johson
Professor Clare Elwell
Dr. Sarah Lloyd-Fox
Research Interests
I am part of the BBSRC London Interdisciplinary Biosciences PhD Consortium and investigating the role of cytochrome in autism spectrum disorders.
My research project combines the use of the novel functional Near Infrared Spectroscopy (fNIRS) imaging technique along with genetics to explore the role of cytochrome in neural responses to various social stimuli in the developing human brain and how it may be mediated genetically. With this multidisciplinary project at the interface of medical physics, human infant neuroscience and genetics, I am primarily based at Birkbeck Centre for Brain and Cognitive Development, under the supervision of Professor Mark Johnson and Dr Sarah Lloyd-Fox along with Professor Clare Elwell from UCL Medical Physics and Biomedical Engineering and Dr Emma Meaburn from the Birkbeck Behavioural Genomics Group.
Education
PhD Psychology 
Birkbeck (Jointly with UCL Medical Physics and Bioengineering)
2014 - 2018
MSc Applied Mathematics 
Imperial College London (Merit)
2012 – 2013
BSc Mathematics 
Kings College London (1st class honors)
2009 – 2012
Publications
Siddiqui MF, Elwell C, Johnson MH (In press) (2016) Mitochondrial Dysfunction in Autism Spectrum Disorders. Autism Open Access 6: 190. doi: 10.4172/2165-7890.1000190
Conference Presentations
Siddiqui MF, Lloyd-Fox S, Johnson MH, Elwell C, Measuring cytochrome-c-oxidase during functional activation in infants (October 2016). Poster presented at fNIRS 2016 conference, Paris, France.
Scholarships and awards
BBSRC London Interdisciplinary Biosciences PhD Consortium (2014 – 2018)
BBSRC Travel Award (October 2016)
Outreach activity
STEMNET Ambassador
Links
Email: ucbtfai@ucl.ac.uk
LinkedIn: https://uk.linkedin.com/in/maheen-siddiqui-25821793
Twitter: https://twitter.com/maheensidd91