Podcast & Roundtable Events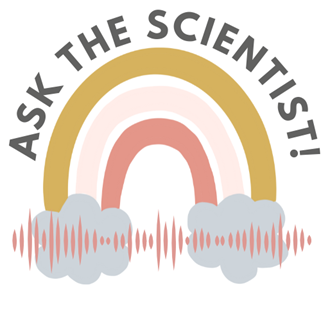 Do you have questions about things like screen time, your child's sleep or their development?
Have you always wanted to tell us scientists what it is we really should be researching?
Today parents are continuously presented with information on child development on social media applications. Much of the presented information is not evidence-based and not tailored to specific interests of parents.
Our goal is to provide parents with a platform to learn about current scientific research on child development and for parents to provide scientists with input as to what research is most meaningful to them.
We are doing this 1) by holding in-person roundtable events and 2) by way of our podcast "Happy Little Minds – Ask the Scientist".
Who are we?
Maheen and Louisa - We are two researchers at the Birkbeck BabyLab/ToddlerLab where we have also done our PhDs in child development and psychology.
We want to bring parents and researchers together in an informal setting to talk all things science and child development! 
Roundtable event
On Tuesday, 17th of January 2023 10:00 – 12:00 we are putting on an in-person round-table event at Birkbeck University for parents to chat to each other and to some of our BabyLab/ToddlerLab researchers. There will be tea, coffee and biscuits and for those that are interested, a lab tour afterwards! All babies and children are of course welcome to come along. We will have a play area set-up.
We are looking for parents who might be interested in participating in this event. If you'd like to come with a friend, that's fine too!
We will put more info out nearer to time - so keep out an eye for that! 
Podcast
We are currently still working on editing the episodes we recorded but here is a sneak-peak photo of a recording of our episode on "Empathy".
We are also currently working on episodes on screen time, sleep, perinatal mental health.