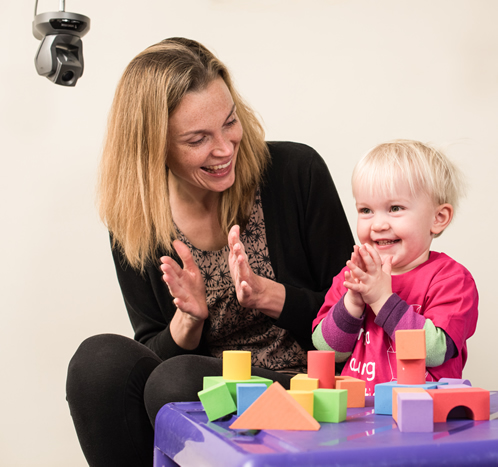 Our brand new ToddlerLab is opening! If you live in or around London and are interested in participating in any of our studies, please REGISTER HERE
Research into typically developing children
We will be investigating development in typically developing children. This new technology will allow insight into the fascinating world of toddler development. 
Research into autism and other developmental conditions
One in 100 people in the UK have autism. Together with their families, this means autism is a part of daily life for 2.8 million people.
Identifying the early signs of developmental conditions like autism makes it possible to design earlier and more effective interventions that can help enhance the lives of these children and their families. These leading discoveries also help us inform policy that can influence how the healthcare and education sectors identify and support these children.
What next?
We are extremely grateful to have exceeded our crowdfunding target. If you missed the crowdfunding campaign and would like to donate in support of our ToddlerLab, please visit: www.bbk.ac.uk/donate/toddlerlab. Every little helps!!!
Your support will equip the ToddlerLab with sophisticated wireless technology allowing toddlers to be toddlers, while tracking their brain activity and monitoring their behaviour.
An exciting example of the cutting-edge technology in the ToddlerLab is a virtual environment known as the "CAVE"; which simulates real-world surroundings, such as a farm or a supermarket, and monitors how toddlers' brain activity changes depending on the world around them.
Our staff are currently busy with the implementation of this project. Follow our updates here or on our social media. 
Media
Video: Dr Natasha Kirkham discusses the new equipment, including the CAVE
Video: See inside the ToddlerLab!
Live web cams