Editorial Manager, Developmental Science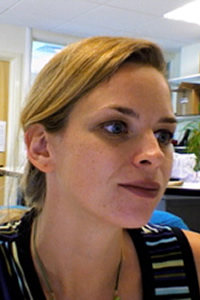 Centre for Brain and Cognitive Development
School of Psychology, Birkbeck College
Henry Wellcome Building
Malet Street, London WC1E 7HX
Phone: +44 (0)20 7631 6372
Fax: +44 (0)20 7631 6587
Email: a.proferes@bbk.ac.uk
Click here for the Developmental Science home page.
Curriculum vitae
BA Sociology cum laude. Harvard University, 1996.

MA Islamic Art and Archaeology. School of Oriental and African Studies, University of London, 1997.

MA Area Studies: Middle East. Harvard University, 1999.

MA History and Middle Eastern Studies (coursework and exams for PhD completed). Harvard University, 2004.

LLB Law Accelerated (Hons). Birkbeck College, University of London, 2010.
BPTC. City Law School. Expected 2012.