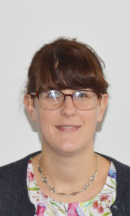 Biography
Dr. Louise Ewing joined UEA in 2015. She gained her undergraduate degree, Masters (Educational and Developmental Psychology) and PhD in the School of Psychology at the University of Western Australia. Upon completion of her studies she took up a postdoctoral fellowship in the Person Perception Node of the Australian Research Council Centre of Excellence in Cognition and its Disorders. In 2014 she moved to the UK to take up a postdoctoral fellowship at Birkbeck, University of London investigating face-processing strategies in typically developing children, adults and individuals with Williams syndrome. In her research she uses behavioural techniques and electroencephalography to investigate the mechanisms of face and person perception – with a particular interest in how these skills develop in typical children and atypically developing populations, e.g., individuals with autism spectrum disorder, Williams syndrome and Down syndrome. 
Key Research Interests
Dr Louise Ewing's research is primarily concerned with the mechanisms driving the successful (and unsuccessful) development of face expertise in typical and atypical populations, e.g., autism spectrum disorder, Williams syndrome. Current research topics include: the impact of strategic information use during face judgments (i.e., what is the most critical information for decisions about things like identity, expression, gender); the emergence of face-related social attributions in early childhood (e.g., evaluations of trustworthiness, attractiveness); individual differences in social motivation and the development of person perception expertise; adaptive coding of face identity and expression; the own-race bias in face perception; differences in the perception of real vs computer generated faces; neural correlates of specialist face processing in Williams syndrome (EEG).
Publications
Caulfield, F., Ewing, L., Bank, S., Rhodes, G. (2016) Judging trustworthiness from faces: Emotion cues modulate trustworthiness judgments in young children Full Text UEA Repository (Article)
Smith, M., Volna, B., Ewing, L. (2016) Distinct information critically distinguishes judgments of face familiarity and identity Full Text UEA Repository (Article)
Crookes, K., Ewing, L., Gildenhuys, J., Kloth, N., Hayward, W. G., Oxner, M., Pond, S., Rhodes, G. (2015) How well do computer-generated faces tap face expertise? Full Text UEA Repository (Article)
Rhodes, G., Pond, S., Burton, N., Kloth, N., Jeffery, L., Bell, J., Ewing, L., Calder, A., Palermo, R. (2015) How distinct is the coding of face identity and expression? Evidence for some common dimensions in face space Full Text UEA Repository (Article)
Ewing, L., Caulfield, F., Read, A., Rhodes, G. (2015) Perceived trustworthiness of faces drives trust behaviour in children Full Text UEA Repository (Article)
Ewing, L., Caulfield, F., Read, A., Rhodes, G., cognition (attention, learning (2015) Appearance-based trust behaviour is reduced in children with autism spectrum disorder Full Text UEA Repository (Article)
Smith, M., Grühn, D., Bevitt, A., Ellis, M., Ciripan, O., Ewing, L. (2015) Emotion categorization of facial expressions: Age differences in the utilization of diagnostic features Full Text UEA Repository (Article)
Rhodes, G., Neumann, M. F., Ewing, L., Palermo, R. (2015) Reduced set averaging of face identity in children and adolescents with autism Full Text UEA Repository (Article)
Rhodes, G., Ewing, L., Jeffery, L., Avard, E., Taylor, L., Adaptation, Physiological, Pattern Recognition, Visual (2014) Reduced adaptability, but no fundamental disruption, of norm-based face-coding mechanisms in cognitively able children and adolescents with autism Full Text UEA Repository (Article)
Croydon, A., Pimperton, H., Ewing, L., Duchaine, B. C., Pellicano, E., Child, Preschool (2014) The Cambridge Face Memory Test for Children (CFMT-C): A new tool for measuring face recognition skills in childhood Full Text UEA Repository (Article)
Caulfield, F., Ewing, L., Burton, N., Avard, E., Rhodes, G., Child Development Disorders, Pervasive (2014) Facial trustworthiness judgments in children with ASD are modulated by happy and angry emotional cues Full Text UEA Repository (Article)
Rhodes, G., Jeffery, L., Taylor, L., Hayward, W. G., Ewing, L., Pattern Recognition, Visual (2014) Individual differences in adaptive coding of face identity are linked to individual differences in face recognition ability Full Text UEA Repository (Article)
Ewing, L., Leach, K., Pellicano, E., Jeffery, L., Rhodes, G., Adaptation, Physiological (2013) Reduced face aftereffects in autism are not due to poor attention Full Text UEA Repository (Article)
Ewing, L., Pellicano, E., Rhodes, G. (2013) Using effort to measure reward value of faces in children with autism Full Text UEA Repository (Article)
Rhodes, G., Jeffery, L., Taylor, L., Ewing, L. (2013) Autistic traits are linked to reduced adaptive coding of face identity and selectively poorer face recognition in men but not women Full Text UEA Repository (Article)
Ewing, L., Pellicano, E., Rhodes, G. (2013) Reevaluating the selectivity of face-processing difficulties in children and adolescents with autism Full Text UEA Repository (Article)
Ewing, L., Pellicano, E., Rhodes, G. (2013) Atypical updating of face representations with experience in children with autism Full Text UEA Repository (Article)
Rhodes, G., Jeffery, L., Evangelista, E., Ewing, L., Peters, M., Taylor, L., Adaptation, Psychological, Pattern Recognition, Visual (2011) Enhanced attention amplifies face adaptation Full Text UEA Repository (Article)
Rhodes, G., Lie, H. C., Ewing, L., Evangelista, E., Tanaka, J. W. (2010) Does perceived race affect discrimination and recognition of ambiguous-race faces?: A test of the sociocognitive hypothesis Full Text UEA Repository (Article)
Rhodes, G., Locke, V., Ewing, L., Evangelista, E. (2009) Race coding and the other-race effect in face recognition UEA Repository (Article)
Rhodes, G., Ewing, L., Hayward, W. G., Maurer, D., Mondloch, C. J., Tanaka, J. W.    (2009)    Contact and other-race effects in configural and component processing of faces    In : British Journal of Psychology    100.    pp. 717-728    Full Text    UEA Repository    (Article) 
Rhodes, G., Maloney, L. T., Turner, J., Ewing, L.    (2007)    Adaptive face coding and discrimination around the average face    In : Vision Research    47.    pp. 974-989    Full Text    UEA Repository    (Article) 
Rhodes, G., Peters, M., Ewing, L. A.    (2007)    Specialised higher-level mechanisms for facial-symmetry perception: evidence from orientation-tuning functions    In : Perception    36.    pp. 1804-1812    UEA Repository (Article)