Postdoctoral Research Assistant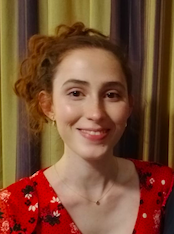 email: s.heraty@bbk.ac.uk
I am the strategic ethics lead for AIMS-2-TRIALS. My role involves both observation and involvement with research activity and culture within AIMS-2-TRIALS consortium, with the goal of supporting ethically sound ways forward which are helpful to the autism and autistic communities.
My undergraduate and postgraduate research projects at Trinity College Dublin explored a potential ethical and effective use of placebos for stress, and the lived experiences of women with autistic identities, respectively.
Before returning to academia in 2020, I spent a number of years previously working in HR in financial services, particularly in reward data analysis most recently. This experience has lent itself surprisingly well to my current role, given the need to account for the complexity of stakeholder involvement and outcome goals in autism research.
I am also a moderator and founding member of Autistic Autism Researchers Ireland, a community which aims to help place autistic autism researchers in contact with each other and to share projects and grant proposals which may be of interest to those with similar values.
Research interests: PPI, qualitative research, ethics, informed consent, lived experiences of autistic people