Professor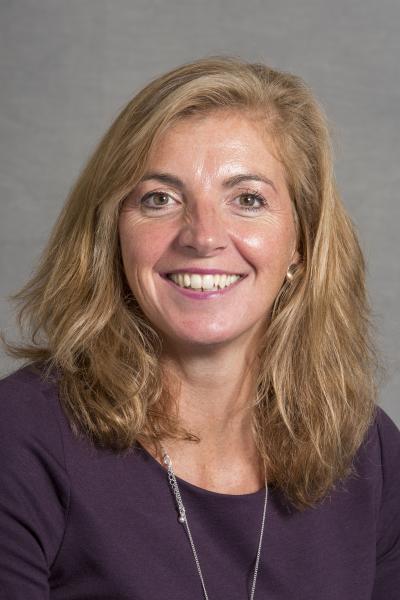 Education
B.Sc. (Physics with Medical Physics) University of Exeter (1988)
M.Phil "Measurements in the Diagnosis and Treatment of Obstructive Sleep Apnoea" University of Exeter (1991)
Ph.D. "Measurement and data analysis techniques for the investigation of adult cerebral haemodynamics using near infrared spectroscopy" University College London (1995)
Research Interests
Near Infrared Spectroscopy
Instrumentation Development
Monitoring Brain Injury In Adults, Children And Neonates
Functional Activation Studies In Adults 
Functional Activation Studies in Typically and Atypically Developing Infants
Mathematical Modelling Of Cerebral Circulation and Metabolism

My research focus is on using innovative physics and engineering to develop novel optical systems for monitoring and imaging the human body. I lead a number of multidisciplinary teams applying near infrared spectroscopy (NIRS) methods in the clinical and life sciences. Projects include clinical monitoring of acute brain injury in adults, neonates and children, characterisation of infant brain development to provide early markers of autism, and development of tools to investigate migraine, malaria, depression and exercise. Instrumentation development includes the use of novel source and detector technology to produce a wearable multiwavelength NIRS topography system to enable spatially resolved measures of oxygenation, haemodynamics and metabolism. I also have an interest in the use of mathematical models of cerebral physiology to aid interpretation of NIRS and other multimodal datasets.
In 2012 I led a Bill and Melinda Gates Foundation funded project to establish the feasibility of fNIRS to study brain development in infants in rural Gambia, resulting in the first functional brain imaging of infants in Africa (www.globalfnirs.org, @globalfnirs). I am currently leading the BRain Imaging for Global HealTh (BRIGHT, @bright_project) project to develop brain function for age curves over the first two years of life in Gambian and UK infants. I am also a past President of the International Society on Oxygen Transport to Tissue and the incoming President of the Society for Functional Near Infrared Spectroscopy.
One of my projects, The BRIGHT Project is funded by the Bill and Melinda Gates Foundation and investigates the impact of malnutrition on brain development in infants in rural Gambia resulting in the first functional brain imaging of infants in Africa. This research is aimed at informing nutritional and other interventions targeted at protecting the 'at risk' brain and enabling children to reach their full developmental potential.
I am also the recipient of the 2016 WISE Research Award, recognising the research that I have carried out using novel optical imaging techniques to understand the human brain in health and disease.
Teaching Activities
Intercalated B.Sc. Tutor
MPHY3886/MPHYM886 – Optics in Medicine
M.Sc. in Biomedical Engineering and Medical Imaging
M.Sc. in Radiation Physics with Medical Applications
M.Res. Centre for Mathematics and Physics in the Life Sciences and Experimental Biology (CoMPLEX)
Msc. Neuroscience, Department of Psychology, Birkbeck, University of London
Public Engagement and Outreach
Clare has contributed to broad range of public engagement and outreach activities including exhibits at the Royal Society Summer Science Exhibition, British Science Festival, Design Council and Wellcome Collection, talks at the House of Commons, Royal Institution, Institute of Physics, Institute of Education and Science Museum and filming for BBCs Horizon and Bang Goes the Theory. In 2012 she was awarded the UCL Provost's Prize for Public Engagement. In 2013 the UK Medical Research Council honoured her with a Science Suffragette Award and in 2014 she won the Inspirational Teacher Award as part of the UK Inspirational Awards for Women. 
Publications