ISSF Researcher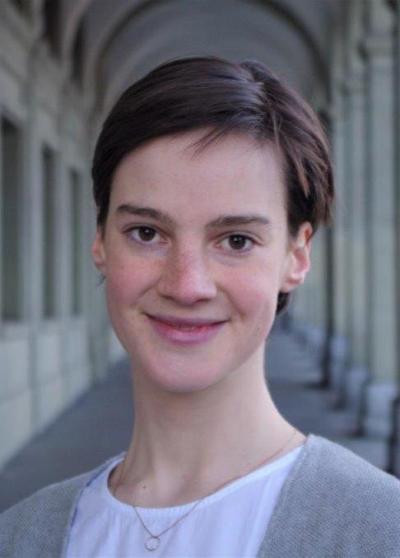 Contact
Email: ethrom01@mail.bbk.ac.uk
Supervisors
Prof Emily Jones
Prof Robert Leech (KCL)
Research
During my PhD, I have been studying neural responses during naturalistic social interaction in infancy. I am investigating how these change with age, and how they differ in infants later diagnosed with a neurodevelopmental condition. A special focus of my PhD concerns the application of an individualised method, Neuroadaptive Bayesian Optimisation, to study an individual infant's neural responses to a wide range of stimuli in the context of social interaction.
My project is part of the SAPIENS Innovative Training Network supported by a Marie Sklodowska-Curie Doctoral fellowship of the European Union's Horizon 2020 program (grant agreement No 814302).
Education
PhD in Psychology, Centre for Brain and Cognitive Development, Birkbeck College, University of London, UK (2019 – present)
M.Sc in Psychology, University of Vienna, Austria (2017 – 2019)
B.Sc in Psychology, University of Vienna, Austria (2013 – 2017)
Publications
Gui, A., Throm, E. V., da Costa, P. F., Haartsen, R., Leech, R., & Jones, E. J. (2022). Proving and improving the reliability of infant research with neuroadaptive Bayesian optimization. Infant and Child Development.
Scientific talks and posters
Throm, E. V. (2022, September). Using Real-Time Analysis to Study Social Brain Specialisation in the Individual Infant. SAPIENS Early Social Development Conference, Ghent. [Talk]
Throm, E. V. (2022, July). Infant Neuroadaptive Bayesian Optimisation (NBO). Pre-conference Workshop at the International Congress for Infant Studies, Ottawa. [Talk]
Throm, E. V. (2022, July). Preregistration: Neuroadaptive Optimisation to Study Individual Differences in ERP Responses to Faces of Mother and Stranger? International Congress for Infant Studies, Ottawa. [Poster]
Throm, E. V. (2022, June). Individual neural signatures of infants' preference for social auditory stimuli: towards real-time infant fMRI. Flux, Paris. [Poster]
Throm, E. V. (2021, October). Real-time fNIRS to Study Individual Differences in Infant Social Development. fNIRS, virtual. [Poster]
Throm. E. V. (2021, May). Do Infants with a First-Degree Relative with Autism or ADHD Show Altered Brain Activity during Live Social Experiences? INSAR, virtual. [Poster]
Throm, E. V. (2020, July). BabySound - An Online Survey on Infants' Sound Preferences. ICIS, virtual. [Talk]
Throm, E. V. (2020, July). Neural responses to live social and nonsocial displays in infants with older siblings with ASD and/or ADHD. vICIS, virtual. [Poster]
Throm, E. V. (2020, June). BabySound – What do Babies Like Listening To? An Online Survey on Infants' Sound Preferences. BeOnline Conference, virtual. [Poster]
Throm, E. V., Ansorge, U., & Oberauer, K. (2019, May). The Effect of Free Time in Memory Tasks: Comparing Complex-Span, Brown-Peterson and Simple-Span Paradigm. Congress for postgraduate students 2019 (Masterstudierenden- und Doktorierenden-Kongress) of the Department of Psychology at the University of Zurich, Switzerland. [Poster]
Community engagement
Interactive coffee talk, 28/07/2020, hosted by Birkbeck Babylab, audience: public, mainly parents of young infants
Interactive coffee talk, 27/11/2020, hosted by National Child Trust - Clapham branch, audience: public, mainly parents of young infants
Project website, 2020-ongoing, recipients: public, mainly parents of infants who took part in our studies, https://sites.google.com/view/bonds-project/home?authuser=0
Awards and funding
2023 - Birkbeck / Wellcome Trust Institutional Strategic Support Fund2 (ISSF2)
2019-2022 - Marie Sklodowska-Curie Doctoral fellowship of the European Union's Horizon 2020 program (grant agreement No 814302)
2018 - Scholarship for outstanding academic achievements, University of Vienna