PhD Student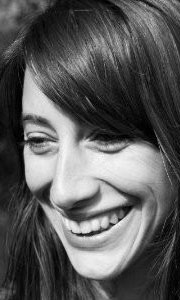 email: fvasil01@mail.bbk.ac.uk
Supervisors: Prof Iroise Dumontheil & Prof Michael Thomas (both Birkbeck)
Research Interests
My research focuses on qualitative aspects of physical activity and their impact on cognition and social and emotional learning in primary school children, with a view to improve how physical education is taught in schools.  My motivation for this topic began during my time teaching yoga and dance in inner city London primary schools as a way to improve outcomes for disadvantaged children.  My aim is to develop a sustainable way to apply my findings through primary school teacher CPD.
Curriculum Vitae
I have been teaching yoga and creative movement at inner city London schools for over 5 years. To complement my teaching experience with a more rigorous psychology foundation and practices in an education context, I completed a master's programme with The Faculty of Education, University of Cambridge. There my work highlighted how physical activity may help disadvantaged children's academic achievement by improving their self-regulation. My findings suggest that early and sustained physical activity is an important element in children's development and schooling. I am now carrying out an ESRC-funded doctoral research project investigating the qualitative aspects of physical activity and how they influence cognition and social and emotional learning. I am also a research advisor for Observatory for Sport in Scotland.
Publications
Vasilopoulos, F.,
Jeffrey, H., Wu, Y. et al. Multi-Level Meta-Analysis of Physical Activity Interventions During Childhood: Effects of Physical Activity on Cognition and Academic Achievement. Educ Psychol Rev 35, 59 (2023).
https://doi.org/10.1007/s10648-023-09760-2
Vasilopoulos F, Jeffrey H, Wu Y, Dumontheil I. Multi-level meta-analysis of whether fostering creativity during physical activity interventions increases their impact on cognitive and academic outcomes during childhood. Sci Rep. 2023 May 24;13(1):8383. doi: 10.1038/s41598-023-35082-y. PMID: 37225728; PMCID: PMC10209177.
Vasilopoulos F,
Ellefson MR (2021) Investigation of the associations between physical activity, self-regulation and educational outcomes in childhood. PLOS ONE 16(5): e0250984. 
https://doi.org/10.1371/journal.pone.0250984
Public Engagement
News coverage of masters publication bbc, The Telegraph, The Academic Times, UPI
Awards and funding
ESRC +3 PhD studentship (2020 – 2023): Fully funded studentship