PhD Student (Completed April 2017)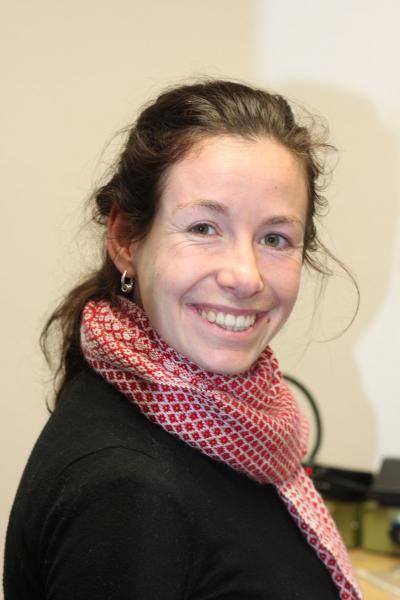 Supervisors
Prof. Annette Karmiloff-Smith
Prof. Michael Thomas
Dr Emma Meaburn
Research Interests
I am interested in the link between Down syndrome and Alzheimer's in children aged 4 to 16 years. I am a PhD student working as part of the CBCD and LonDownS consortium. In my MSc project, I researched the effect of TREM2 variants on pathology in Alzheimer's disease via microglial activation in brain regions, and in my BSc, I researched the controversies in determining causes of neurodegeneration. Drawing on previous research and experience I am now studying the link between a genetic, developmental phenotypically diverse condition, and an adult, late-onset degenerative disease.
Specifically, my project was looking at children aged 4 to 16, and analysing behavioural, cognitive and neural traits, along with specific genetic individual differences. Hopefully, the results of this study will enable earlier identification of individuals who are at risk of developing Alzheimer's. This will enable an earlier and better intervention to reduce onset and severity of neurodegeneration, both in Down syndrome and typically developing individuals. The behavioural and cognitive aspects of this project have now been completed and are being written up for publications. The genetic analyses are ongoing.
 If you have any questions about my project or would like to be involved please contact me at kmohughes.89@gmail.com
Education:
Post-Doctoral Research Associate
University of Arizona
2017-present
PhD Clinical Psychology 
Birkbeck, University of London
2013 - 2017
MSc Clinical Neuroscience (merit)
UCL
2012 - 2013
BSc (Hons Neuroscience) Biological Sciences (2.1) 
University of Edinburgh
2008 - 2012
Scholarships and awards:
2017: Arts Council funding, £1,000
2016: Wellcome ISSF Public Engagement award, £2,470
2016-2017: Wellcome ISSF completing PhD award, 6 months funding for further research at £31,693 pa
2014-2016: ESRC PhD stipend of £15,863 pa
2013-2016: College Research Studentship as a Fee Waiver for three years.