PhD Student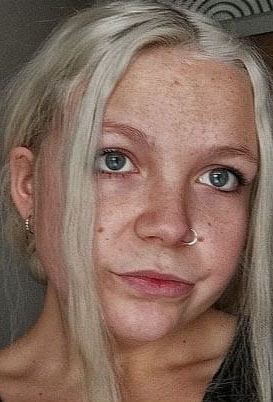 Contact
@perry_roisin
Supervisors
Prof. Andrew Tolmie (UCL Institute of Education)
Prof. Michael Thomas (Birkbeck, University of London)
Prof. Emily Jones (Birkbeck, University of London)
Prof. Iroise Dumontheil (Birkbeck, University of London)
Research Interests
My PhD research looks at the relationship between executive functioning and school attainment across childhood and adolescence using data from two longitudinal cohort studies - the British Autism Study of Infant Siblings (infancy - KS2) and the Study of Cognition, Adolescents and Mobile Phones (KS3 - GCSE). I will use structural equation modelling to explore how relationships between cognitive measures and school success are influenced by or related to socioeconomic status, health behaviours, technology use, and ASD and ADHD symptoms.
At a broader level, the theme of my research is how schools can promote positive mental health, wellbeing, and effective learning for all pupils, with a particular focus on pupils with neurodevelopmental disorders and mental health difficulties. 
Education
Mphil/PhD Psychology and Human Development | UCL Institute of Education (2020 - present)
MSc Applied Paediatric Neuropsychology - Distinction | UCL GOSH Institiute of Child Health (2019 - 2020)
BSc (Hons) Psychology - First Class | University of Exeter (2016 - 2019) 
Publications
Perry, R. C., Ford, T. J., O'Mahen, H., & Russell, A. E. (2021). Prioritising Targets for School-Based ADHD Interventions: A Delphi Survey. School Mental Health, 13(2), 235-249. https://doi.org/10.1007/s12310-020-09408-4 
Research Experience
Temporary Research Assistant, CHARM group | University of Cambridge, Department of Psychiatry (September 2020 – October 2020)
Presentations and Public Engagement
Exploring the Influence of Executive Function on Educational Outcomes in Pupils with and Without Autism. Invited talk at the UCL Institute of Cognitive Neuroscience (January 2022). Perry R. C.
Aspiring Female Leaders in the Future of Psychology. I
nvited talk for the Exeter Women in Psychology Society
 (February 2021).
School-based Interventions for ADHD: State of the Evidence.
Invited talk at the London ADHD Research Forum
(June 2019). Russell A. E. & Perry R. C.
Patient and public involvement group with school staff and parents to inform research on ADHD. 
Whipton Barton Primary School, Devon
(June 2019). Russell A. E. & Perry R. C.
Awards and Funding
UBEL DTP ESRC +3 PhD studentship (2020 – 2023): Fully funded studentship
BPS award for the most outstanding student on the BSc Psychology programme (University of Exeter, 2019)