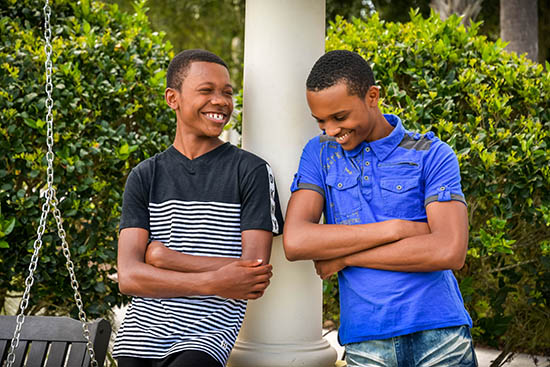 Development continues throughout adolescence, and so does our research! As cognitive developmental neuroscientists, we're interested in the many changes and progressions taking place in the brain and behaviour during the teenage years, a period renowned for physical but also emotional, cognitive and behavioural changes.
Using computerised tasks and questionnaires completed on campus, in schools or online, as well as neuroimaging (at the Birkbeck and UCL Centre for Neuroimaging and the MerLin lab) and genetic approaches, we research general patterns of development but also individual differences in cognition, emotional regulation, social interactions, academic skills, and mental health. 
To take part in our research with teenagers, please check out this webpage to see our current projects. If you're 16 or older, you may sign up to take part in research as an adult.