Individualised Interventions in Learning: Bridging Advanced Learning Science and 21st Century Technology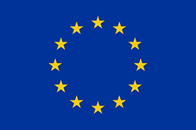 Marie Skłodowska-Curie European Industrial Doctorate
Children's success in learning academic, linguistic, and social skills is strongly tied to their future health, wealth, and happiness. Thanks to new technologies, we have an unprecedented opportunity to individually tailor their learning, based on differences in neural, genetic, environmental, educational, cognitive, and socioemotional factors. However, we need to know how, when, and why these factors might affect learning, and how they will influence the child's response to a learning intervention.
The INTERLEARN European Industrial Doctorate programme is training a cohort of five PhD students who can lead a new European-wide initiative to deliver technologically advanced and scientifically rigorous individualised learning paradigms. Each INTERLEARN PhD project integrates computational, neuroscientific, and developmental methods and theories to uncover how and when to manipulate a child's learning environment, and how to design and implement practical tools to help as many children learn as possible.
RESEARCH TEAM
Individual Research Projects
 

Louisa Gossé

 

Alicja Brzozowska

 

Susanne de Mooij

 

Cécile Gal

 

Giada Guerra

 

 
THIS PROJECT HAS RECEIVED FUNDING FROM THE EUROPEAN UNION'S HORIZON 2020 RESEARCH AND INNOVATION PROGRAMME UNDER THE MARIE SKLODOWSKA-CURIE GRANT AGREEMENT NO 721895.