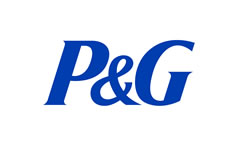 P&G is a global, publicly traded Fortune 500 company, and the largest consumer packaged goods company in the world. P&G's work is driven by a Purpose of providing branded products and services of superior quality and value to improve the lives of the world's consumers now and for generations to come. In its German Innovation Center in Schwalbach, Germany, over 200 scientists and engineers innovate for the global Pampers brand together with 1400 families testing nappies each week.

Acuity ETS is probably the world's leading reseller and systems integrator of eyetracking systems for academic and commercial research. They are UK based and work with researchers from the UK & Ireland, from leading universities and FTSE 100 companies to SME's and independent researchers.

CEU is a privately funded and endowed postgraduate institution of higher education for social sciences and the humanities, with accreditation by the Middle-States Network of American Universities and, since 2006, the Hungarian Government. The Cognitive Development Center (CDC), led by Professors Gergely Csibra and György Gergely, was established in 2008 for the study of cognitive development of human infants.
The Developmental Cognitive Neuroscience Lab at the University of Padova, lead by Dr. Teresa Farroni, conducts research into infants' visual processing bringing together visual orienting, attention and face processing studies and has expertise in both behavioural techniques and neuroimaging (EEG, ERP and NIRS) in newborns, infants and adults.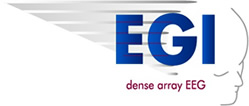 Electrical Geodesics, Inc. (EGI) develops and markets products for brain research. EGI is known for its whole-head, fMRI-compatible EEG systems with up to 256 channels for the highest resolution data. EGI's complete Geodesic EEG Systems include the Geodesic Sensor Net; amplifiers for up to 256 channels; and software for acquisition, review, and analysis. EGI also offers an integrated source estimation and optical sensor localization system, experimental control software, integrated eye tracking systems, and polygraphic input boxes.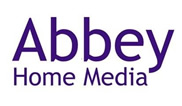 Abbey Home Media is a leading media independent and co-production company specialising in the ownership, development, and exploitation of intellectual property. Abbey has been at the forefront of creating quality children's programmes for over 15 years, specialising in audio, video, DVD and books that are particularly suitable for the younger child.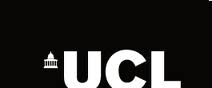 The Near Infrared Spectroscopy Group in the Department of Medical Physics and Bioengineering UCL is focused on the development and application of a wide range of near infrared spectroscopy instrumentation including single and multi channel differential, spatially resolved and phase resolved systems. These systems are used to measure tissue oxygenation, haemodynamics and metabolism in a number of clinical and life science applications primary investigating brain and muscle.